CLASSES, CLASSES, CLASSES
BERNINA

SOFTWARE

8 CLASSES
ALL SOFTWARE CLASSES ARE ON HOLD


BERNINA 790/880 MASTERY CLASSES - taught by Debbie
I Friday, January 10th 10 to 1:30
II Friday, January 17th 10 to 1:30
III Friday, January 24th 10 to 1:30
IV Friday, January 31st 10 to 1:30
SPREE OESD SOCIAL CLUB - taught by Debbie
Monday, December 9th 10 to 1

Monday, January 12th 10 to 1

RULER BAG CLASS - taught by Patty
II Thursday, December 5th 10 to 2

OESD SCHOOL OF EMBROIDERY - taught by Debbie

Saturday, December 14th 10 to 2
Thursday, January 16th 10 to 2
Saturday, January 18th 10 to 2
TAKE A STAND AND RUNNING WITH SCISSORS CLASS - taught by Annette

III Wednesday, December 4th 9:30 to 3
Our Mastery Classes are FREE for those who purchased their machine from us.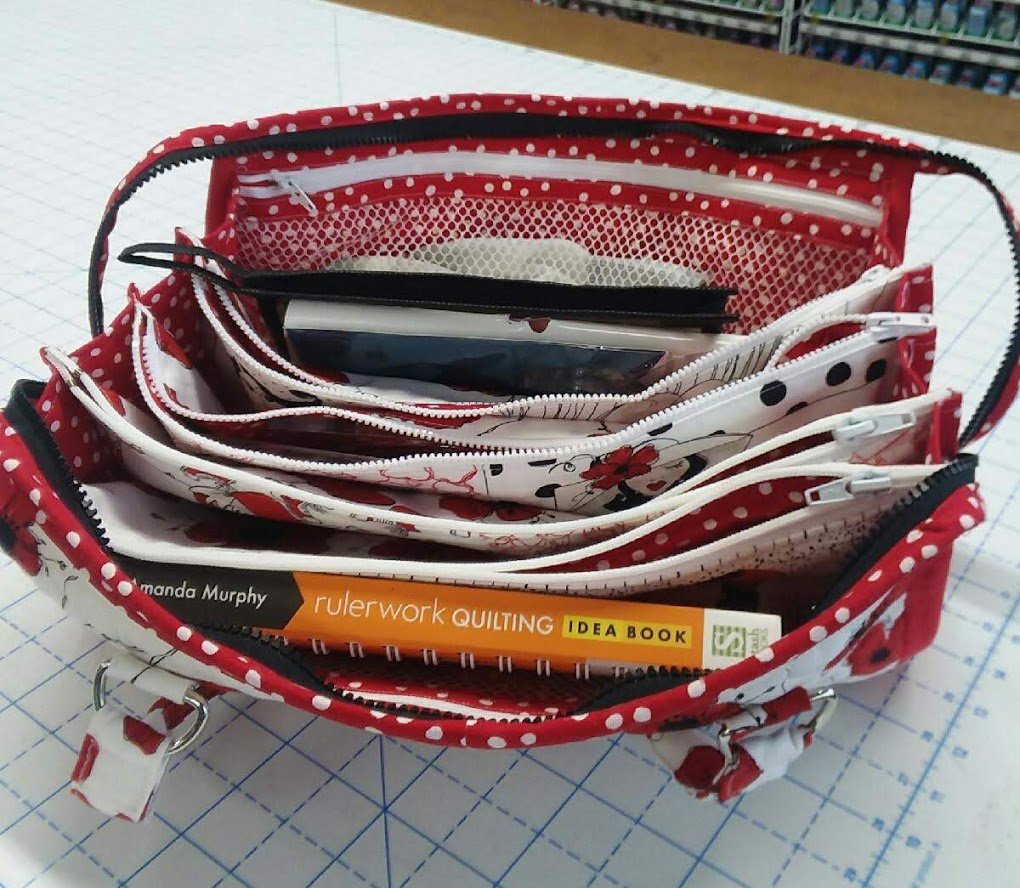 Join Patty for this 2 part class in which you will learn how to create this handy bag to hold your rulers for your machine ruler work. Cost is $65. Classes are Thursday, November 14th from 10 to 2 and Thursday December 5th from 10 to 2. Don't miss it! Call us at 425-255-8673 to sign up.
OESD SCHOOL OF EMBROIDERY
Take a Stand and Running With Scissors Class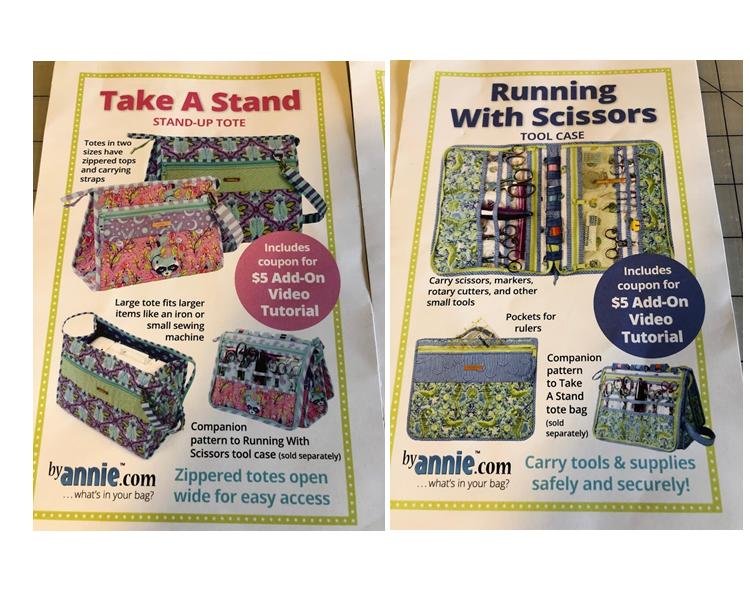 Take a Stand and Running with Scissors Class -
taught by Annette
Wednesday, November 6th 9:30 to 3
Wednesday, November 13th 9:30 to 3
Wednesday, December 4th 9:30 to 3
These two bags are being taught as a companion project. The TAKE A STAND is a stand up tote that will hold your project supplies, fabric etc. or a small sewing machine, if you make the large size. The RUNNING WITH SCISSORS tool case will fold over the top of the stand-up tote and will hold notions, such as scissors, rotary cutters, small rulers, markers, etc. Great for retreats or classes. Patterns available for purchase in our store. Class discount is 15%.
CLASS DATES: Wednesdays, Nov. 6th and 13th , and Dec. 4th .
TIME: 9:30 am – 3:00 pm with time for a lunch.
SUPPLIES: You will need the supplies as listed on the back of each pattern. In addition you will find a walking foot/dual feed very helpful, along with the little fabric clips, and a zipper foot. You will also need general sewing notions, whatever your
BEFORE COMING TO CLASS
:
Please have all of your pieces cut, quilted, and labeled. This is a big project and organization is key. There will also very likely be homework, depending on how fast the class moves and your skill level. This would not be a good class for beginners. Intermediates are fine.
CALL THE STORE TO SIGN UP 425-255-8673