OESD SCHOOL OF EMBROIDERY
WE HAVE ADDED A SATURDAY CLASS! Please look at our "classes/events" page to see upcoming projects and dates.
OESD School of Embroidery
Did you know that you can now support Sewing Machine Service and order OESD Designs and supplies online at Embroidery Design Studio? You can simply click on the following link, set up an account with Embroidery Design Studio and it will remember SMS as your shop. You can also go into Embroidery Designs Studio, log in and select a store in the upper right hand corner. You can purchase designs and have them download directly to you or have a CD or USB version mailed to you. OESD stabilizers and supplies as well as Isacord thread can be purchased. When purchasing from Embroidery Design Studio and selecting Sewing Machine Service as your store, our store will receive a credit for the sale. A great way to shop online and still support your local Sewing machine store!
Click here to go directly to Embroidery Design Studio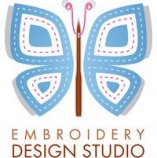 KIMBERBELL CLUB - from now on class will be on WEDNESDAYS and we will no longer offer the Saturday class. No class on May 18th
BERNINA SPECIAL OFFER FOR May
Bernina of Renton has been providing high quality sewing, embroidery and overlock machines and supplies to our customers since 1942. With more than a century of combined experience behind us, we have the knowledge and expertise you'd expect from the finest sales and service staff in the Northwest.
We are proud to be an authorized Bernina dealer with Bernina trained staff, instructors and technicians. Our courteous in-store service and repair department will treat your machine as if it was our own, and we can service most makes and models of sewing equipment.
Check out our wide range of classes and the large and varied selection of accessories and hard to find notions we carry. Stop by today, and find out how Bernina of Renton provides quality and reliability in everything we sell.
Patty will be teaching this class in two Saturday sessions, May 25th and June 1st from 10 to 3 pm. Cost will be $45 and you will need to purchase your pattern, hardware and fabric. You will love how this turns out! Call the store at 425-255-8673 to sign up.